News from the Zhu Group
Lei Gong gave him a celebration party at her home. Rob has maintained the geochemical modeling science gateway and developed several geochemical modeling tools.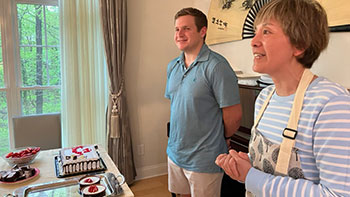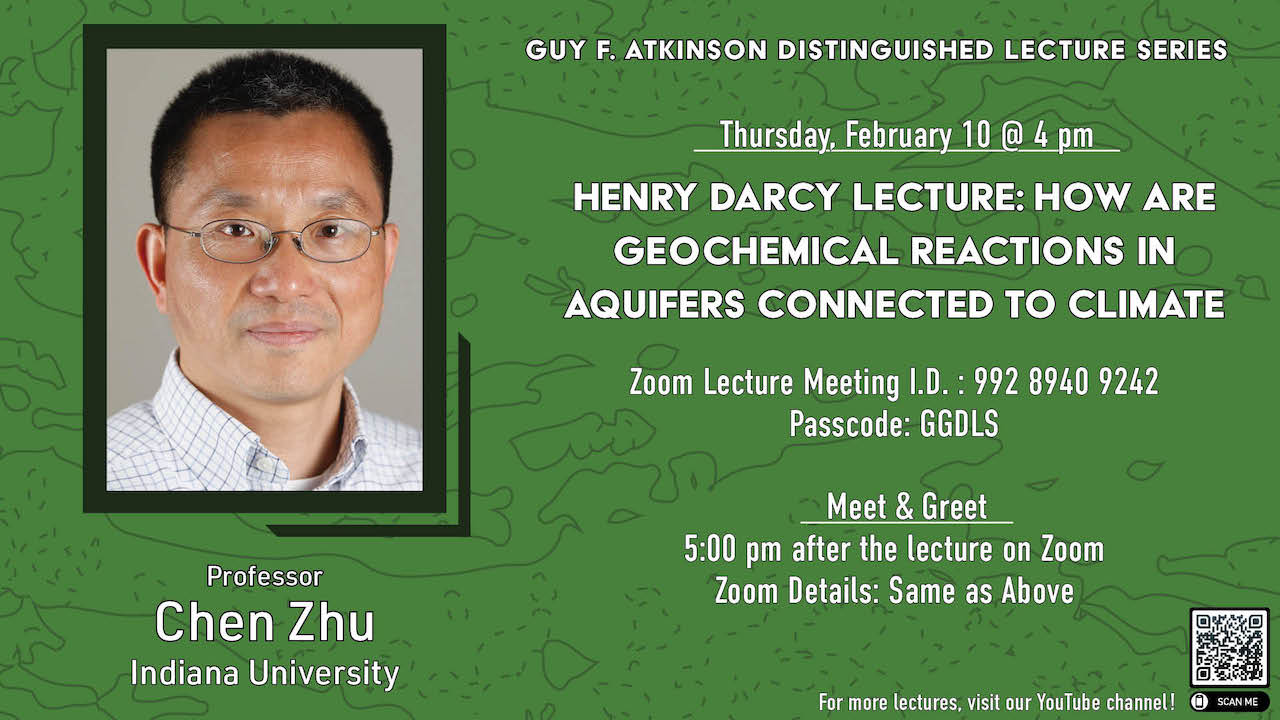 Title: How are geochemical reactions in aquifers connected to climate? 
Zoom lecture meeting ID: 992 8940 9242
Passcode: GGDLS
Meet & Greet: 5:00 pm after the lecture on Zoom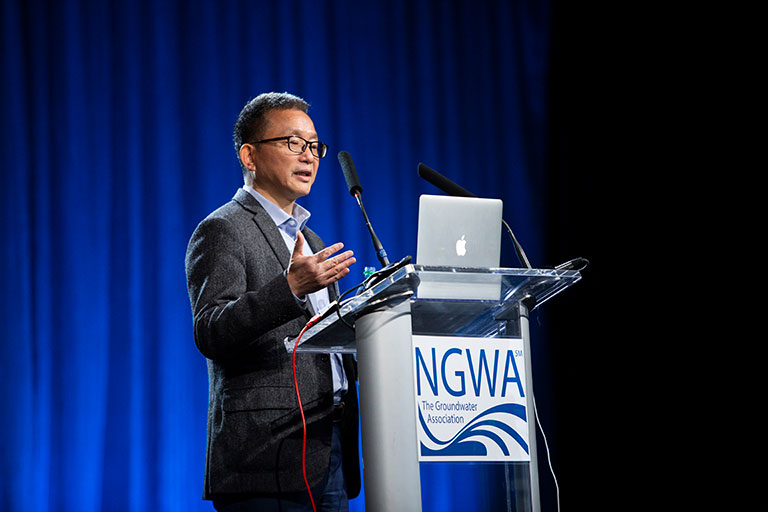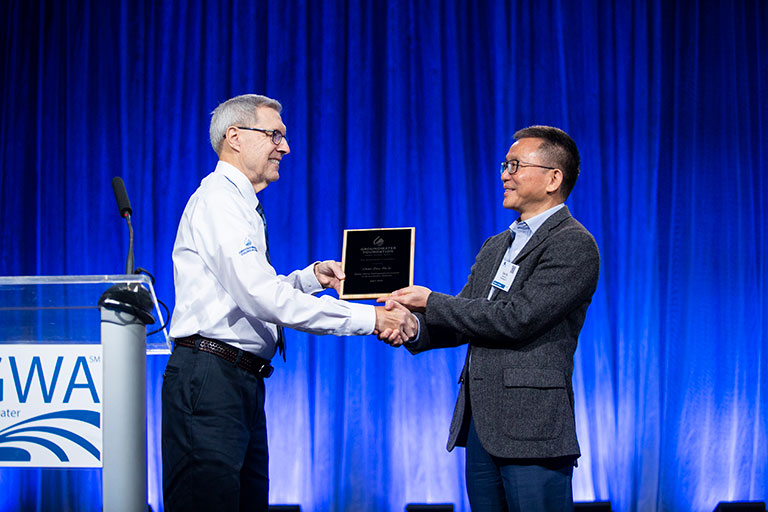 Chen Zhu gives the Henry Darcy Distinguished lecture at NGWA Groundwater week on December 15, 2021.
2-3 July 2021, Peng Lu and Chen Zhu gave a virtual short course titled, "Advanced Geochemical Modeling." About 348 attendees from 44 countries participated. Read about the short course
"FutureWater.indiana.edu - A science gateway for research, teaching, and service to society". Click here for the webinar https://www.youtube.com/watch?time_continue=557&v=3eM7RcPYEJU&feature=emb_logo
80 to 100 people from state agencies (Natural Resources, Environmental Mgmt, Financial Authority, Homeland Security, Health, Utility Regulatory Commission, Geological and Water Survey, State Climate Office), federal agencies (NOAA, USDA, Forest Service, Weather Service), NGOS, and private industries (Cummins, American Water, Citizens Energy, Comcast, consulting firms), and municipalities participated in the webinar.
12 February 2020: IU media news release. Here is what our chair Professor David Polly said "If you have not seen it, FutureWater was just released by Chen Zhu and his group.  Visitors to the site can learn about precipitation, groundwater recharge, streamflow and water yield in the Wabash drainage (which includes most of the state of Indiana) and interactively explore projections over the 21st century under two different climate change models. The project was funded by the Prepared for Environmental Change grand challenge and the Environmental Resilience Institute (ERI).  Related work on arsenic contamination in Indiana ground water will carry forward in IU's Center for Rural Engagement."
20 January 2020. A new paper "Drought in the Twenty-First Century in a Water-Rich Region: Modeling Study of the Wabash River Watershed, USA" is published in the journal of Water. Link
7 January 2020. A new paper "Decoupling feldspar dissolution and precipitation rates at near-equilibrium with Si isotope tracers: Implications for modeling silicate weathering" is published in Geochimica et Cosmochimica Acta. This work is funded by the National Science Foundation and OVPR. Link
19 December 2019. A new article "Effects of natural gas acidic components on local porosity generation in a carbonate reservoir: Insights from reactive transport modeling" is published in AAPG Bulletin. Link. This work is funded by the American Chemical Society/ Petroleum Research Fund.
7 -10 December 2019. Three presentations were given at Fall AGU.
13 November 2019. A new paper "A method for Si isotope tracer kinetics experiments: Using Q-ICP-MS to obtain 29Si/28Si ratios in aqueous solutions" is published in Chemical Geology. This work is funded by the National Science Foundation and OVPR. Click here.
15 September 2019. A new paper "Unidirectional kaolinite dissolution rates at near-equilibrium and near-neutral pH conditions" is published in Applied Clay Science. This work is funded by the National Science Foundation and OVPR. Click here.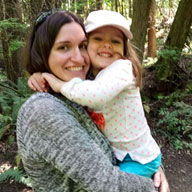 1 September 2019. Post-doctoral associate Jennifer Brand has landed on a tenure track assistant professor job at the University of Wisconsin – Stevens Point. Congratulations, Jennifer!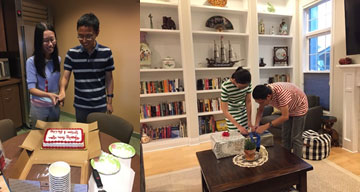 1 May 2019. Doctoral student Yilun Zhang successfully defended his dissertation. Congratulations, Dr. Yilun Zhang!  Image: Yilun's wedding reception in Dr. Zhu's home in 2016