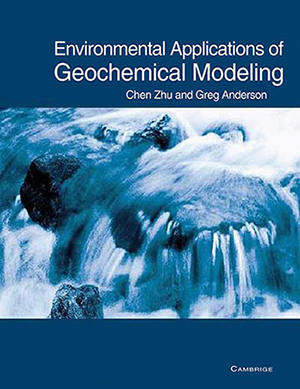 Environmental Applications of Geochemical Modeling
This book discusses the application of geochemical models to environmental practice and studies, through the use of numerous case studies of real-world groundwater problems. In each example the authors clearly define the environmental threat in question; explain how geochemical modeling may help solve the problem posed and advise the reader how to prepare input files for geochemical modeling codes and interpret the results in terms of meeting regulatory requirements. The book has served as an advanced textbook and as a reference for professional hydrogeologists, geochemists, engineers, and regulators, working within the environmental spheres. About 2000 copies and 1000 copies of its Chinese translation are sold.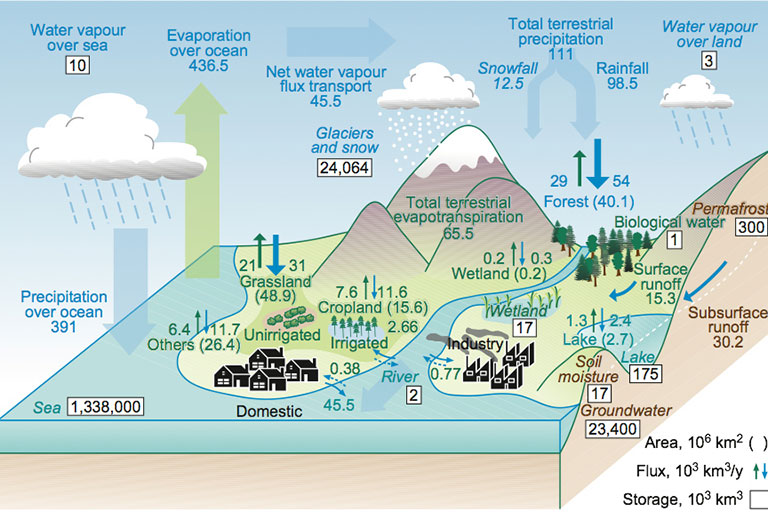 EAS E118 Sustainability in Water Resources
Undergraduate Course
Introduced in Spring, 2016
The term water resources refers to natural waters (vapor, liquid, or solid) that occur on the Earth and that are of potential use to humans. The Earth has over 1.4 billion cubic kilometers of water. However, 97% of this is saline seawater. A dependable supply of water is critical to sustaining life but this resource is increasingly at risk because of growing competition among domestic, industrial-commercial, agricultural, and environmental needs. Students will become conversant on the topic of water resources as well as develop an understanding of the key concepts in sustainability and systems thinking.
EAS E451 Principles of Hydrogeology
Undergraduate Major Course
Physical and chemical properties of water; chemical equilibria and stable isotopes in groundwaters; acid drainage, landfills, and agricultural pollution; Darcy's Law, fluid potential, unsaturated flow; fluid and aquifer properties affecting groundwater flow; fluid mass-balance equation and its application; contaminant transport.
Goldschmidt Conference 2020 Workshop Materials
You can view videos and print materials from the 2020 Goldschmidt Workshop.
Goldschmidt Conference 2021 Workshop Materials
The videos and print materials from the 2021 Goldschmidt Workshop will be available after editing.